"I'd rather be dead than cool."
-Kurt Cobain
By day I go by Karina, but by night I go by, well, Karina. I live in Chicago and I like boring things.
aye?
ayyyyyyyyye
April 18, 2014
MOTHER FUCKING NATURE, DAWG
(Source: moorbay, via squirlzcanmakephatbeats2)
April 18, 2014
i donate blood in the hopes that my blood will overpower theirs and take control of their body so i will gain another vessel to use as my own

why am I reblogging this?

it appears my blood has been successful
(via thefuuuucomics)
April 18, 2014
April 17, 2014
seasons [waiting on you] // slow club [future island cover]
April 17, 2014
April 17, 2014
Writer/director Mike Judge spoke to Fresh Air's Dave Davies about his new HBO series Silicon Valley and his 1999 cult classic, Office Space. In the interview he tells us about where the boss character's tagline of "… yeah," came from: 

It wasn't [based on] any specific person. It kind of came a few different ways. I worked at Whataburger which is a Texas-New Mexico chain, a burger place, and I worked at Jack-in-the-Box, this is when I was young. … The worst thing ever at both of those jobs is to change the fryers and the way that someone will say, "Yeah, um, Mike, why don't you go ahead and change the fryers?" To say "go ahead" it's like you were just chomping at the bit to go do it and I'm just gonna go cut you loose and go ahead — now it's so common place. …

I think in the '50s a boss would say "Hey Milton, move your desk. Thanks." I don't know if it's the baby boom generation where everyone has to be cool, in the '70s and '80s it turned into, "Yeah … if I could get you just go ahead and move your desk," And it's this kind of "I'm casual, I'm cool. I'm not your '50s boss."

I would just prefer someone coming up and telling you what to do. I would respect that more. … Even over the years just noticing the "yeah" that means "no." Like if you say, "Can I have Friday off?"

"Hmm … Yeah …"
(Source: spacecadet)
April 17, 2014
April 17, 2014
April 17, 2014
(Source: crowbby, via kafkarockopera)
April 16, 2014
Where We Are
Director: David Cho Cast: Sam Littlefield, Megan Easton Editors: Mariah Klapatch, DC Cinematographer: Yusuke Sato 1st AC: Alex Falk 2nd AC: Gabriel Malikian Production…
their dialogue reminds me of sleepy late night conversations and texts that were never meant to be sent. some wonderful questions have been asked. 
April 16, 2014
i think about this video almost every day and i am so frightened of it
the most fun i have ever had watching anything 
(Source: gxldslvgs, via devongreen)
April 16, 2014
stop replacing mirrors with 'you look fine' signs i know i look fine that's why i want to look in the mirror
(via bridgetjonesdildo)
April 15, 2014
The goods

i stay chunky!!!
my aunt has one of these little shops in mexico and visiting her in the summer meant we got all the shit we wanted FA FREE***
***but not really bc my dad would give her a big chunk of change each time
April 15, 2014
yuh bruh bruh
i'm on track to graduate spring 2016 as a journalism—magazine writing and editing major with a minor in photography.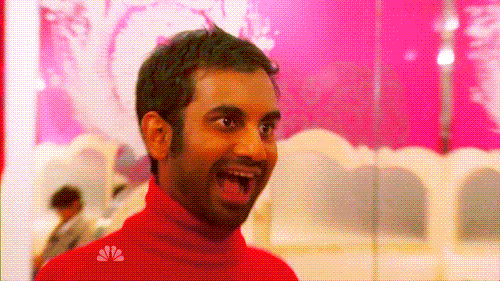 April 15, 2014
(Source: yungwifey, via thefuuuucomics)